Impressions from my work
In Zurich: Nuad Thai Massage class at SENSIB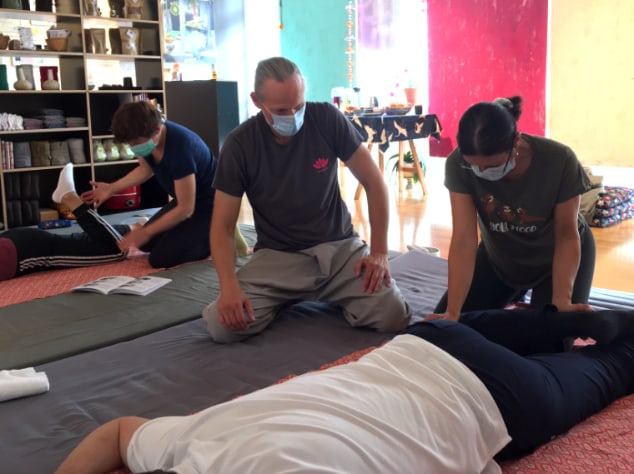 Professionally teached practical training in Zurich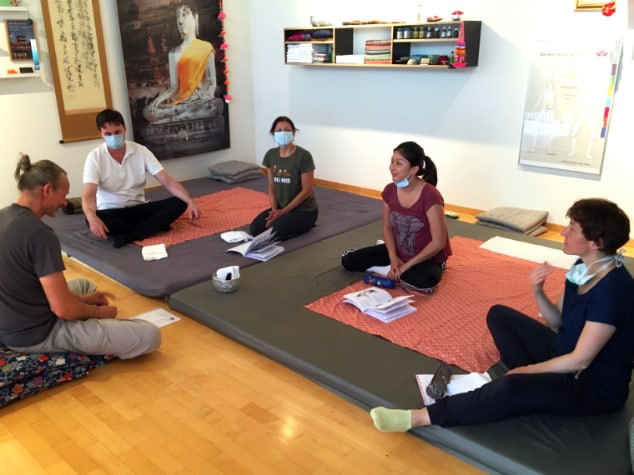 Study the Art of Thai Massage conveniently in a small group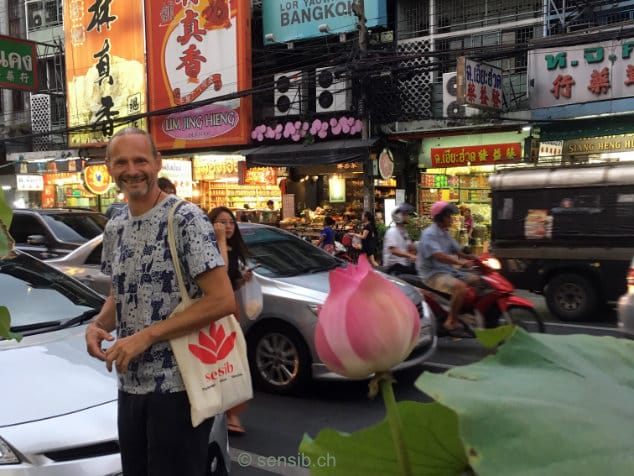 In Thailand always to see: The Lotus flower, symbol for purity, faithfulness, creativeness and enlightenment.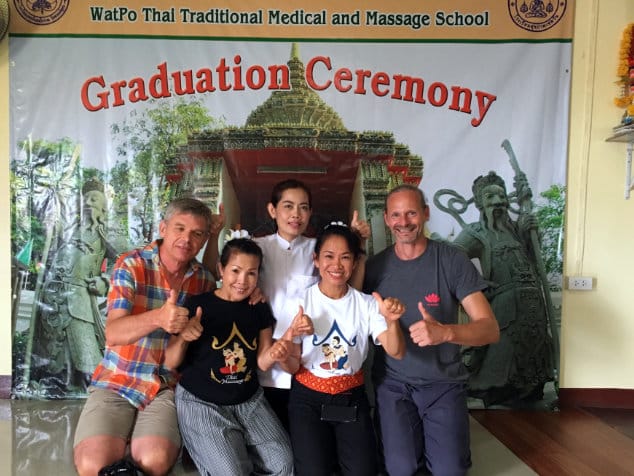 Annual traineeship at my school in Bangkok. My teacher Kruh Aey and students in training.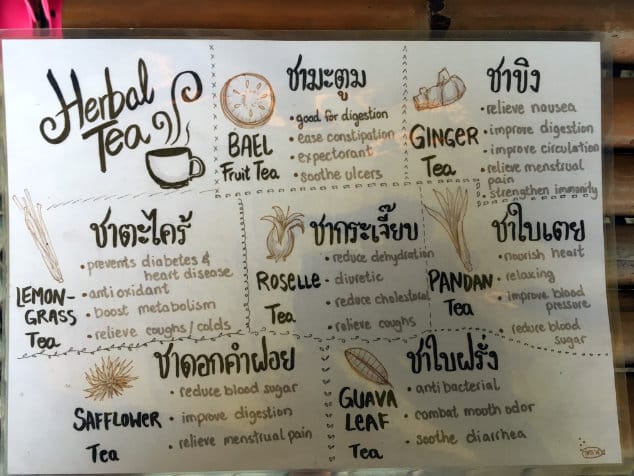 Home apothecary with taste: Thai fruit and herbal tea are enjoyed as a daily tonic for the body and mind.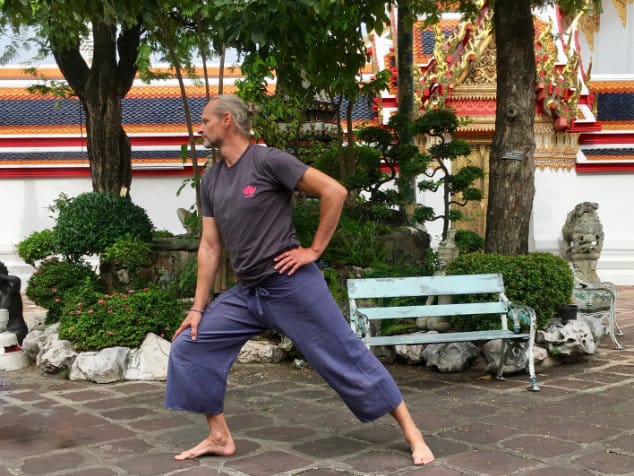 Ruesi Dat Ton training in the morning and in the wonderful Garden at Wat Pho, Bangkok.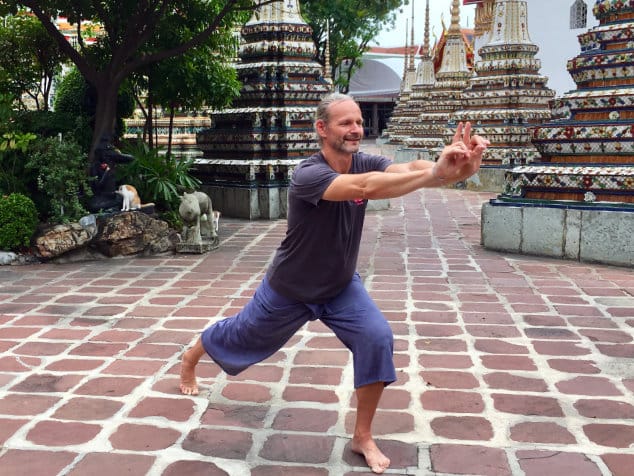 Nice mood, in the morning 8 am in the Wat Pho. Tourists are admitted from 9 am.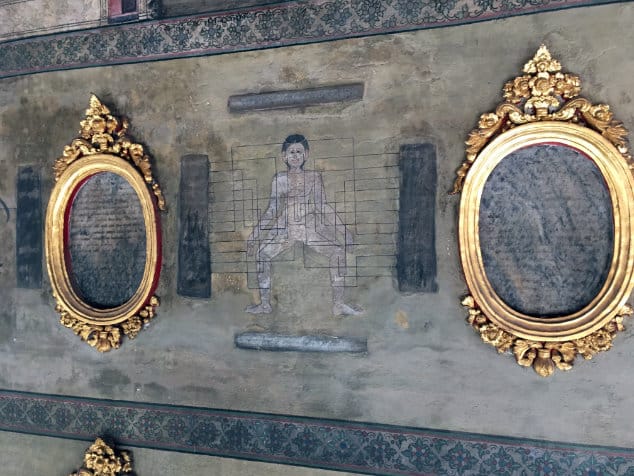 Stone tablets in Wat Pho, Bangkok with explanations to the Sen Sib, the ten energy lines of Thai massage.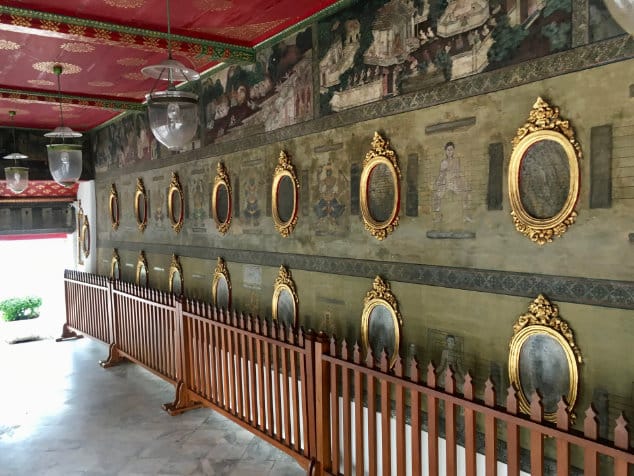 Much of the traditional Thai massage is recorded in these stone tablets.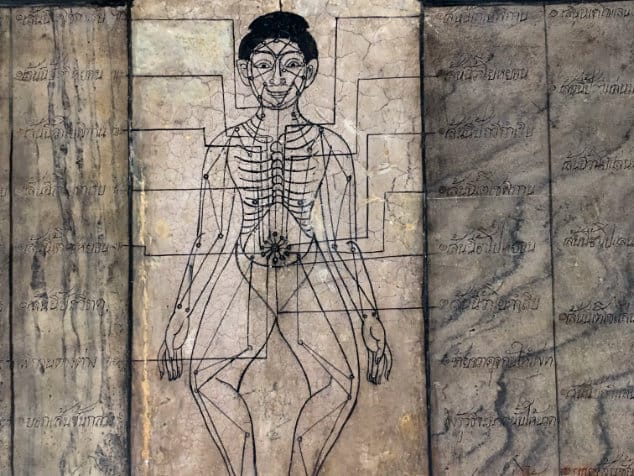 The energy lines and acupressure points are distributed throughout the body.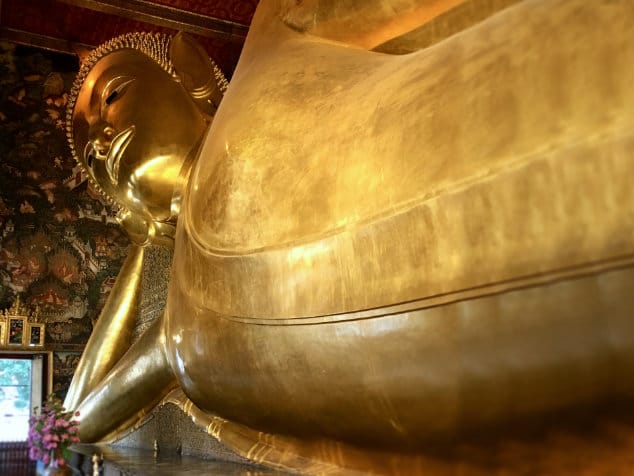 The lying meditating Buddha in Wat Pho, Bangkok.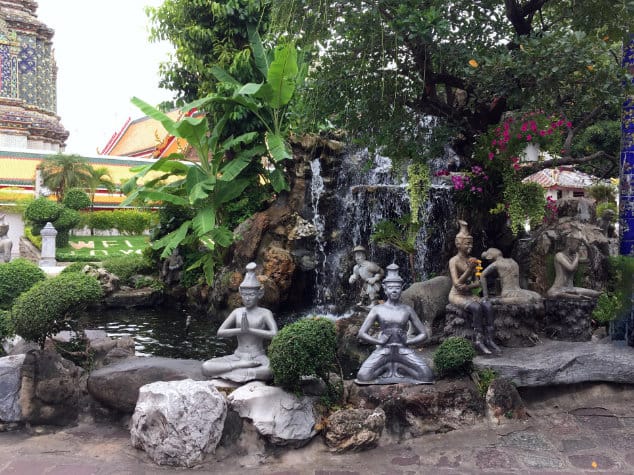 Statues depicting positions of Ruesi Dat Ton - also called Thai Yoga.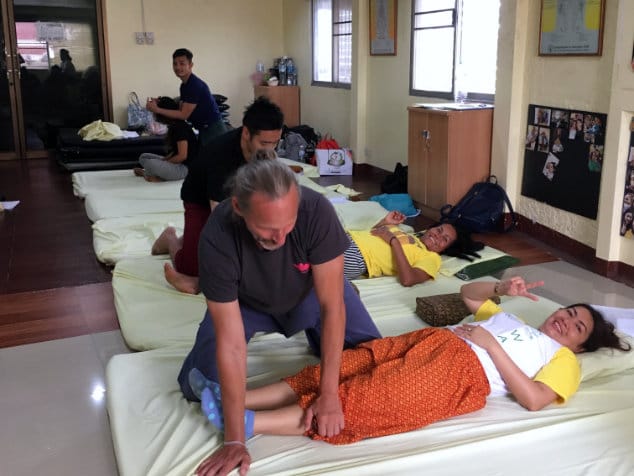 Traineeship in a Thai class at Wat Pho Traditional Thai Massage School.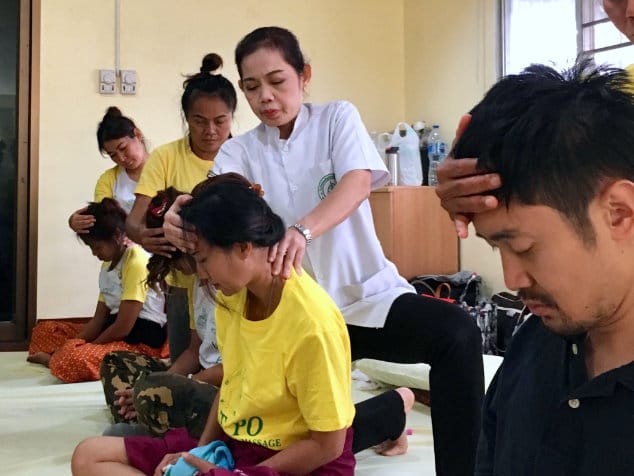 My teacher Kruh Aey in action with students.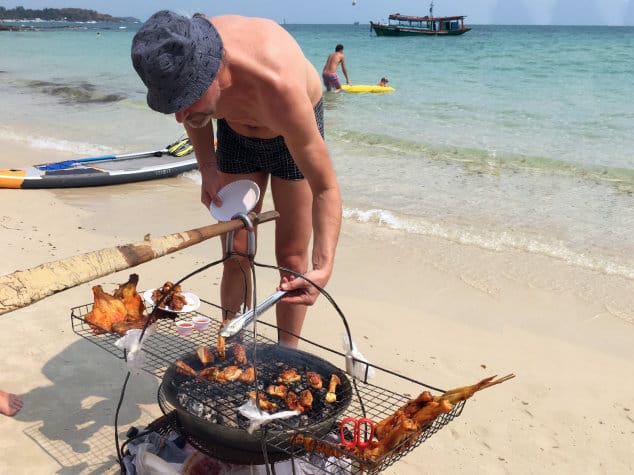 Relaxing on the beach with Gai Thod and Som Tum (grilled chicken and papaya salad).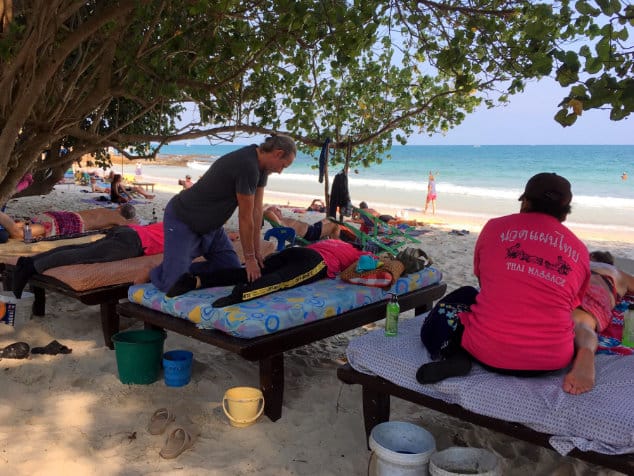 The massage ladies are enjoying my massage.