Nuad Thai becomes UNESCO Intangible Cultural Heritage of Humanity
In December 2019, the art of traditional Thai Massage, called Nuad Thai, was added to the list of UNESCO's intangible cultural heritage of humanity.
I feel very happy about this, because this ancient art of healing is given the recognition it deserves. It is thanks to my teachers in Thailand that I too was able to learn this healing art from them comprehensively and with dedication.

However, the inclusion of the Nuad Thai in the UNESCO inventory also means that this important pillar of traditional Thai healing arts and science is considered to be threatened in tis continued existence. With the inclusion to the UNESCO list, the preservation of the old art of traditional Thai Massage is to be ensured for future generations.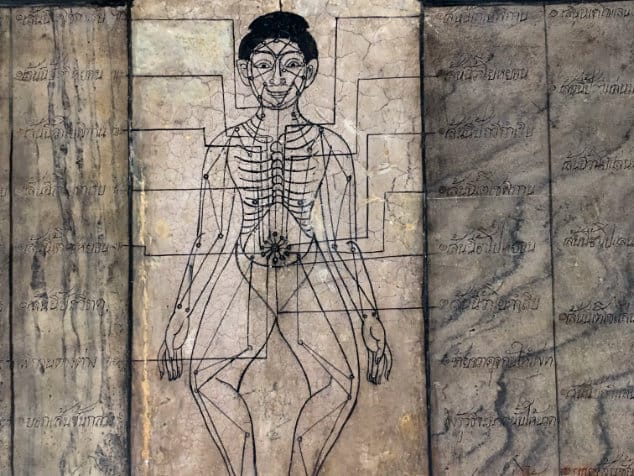 Stone plate at Wat Pho, Bangkok
showing the Sen (energy lines)